Enhance your Personal Golfing Experience with uniquely personalized, premium quality handcrafted Custom Golf Bags and Accessories.
Custom Golf Bags and Accessories made to order with your choice of Colors and Logos.
Personalize a unique Custom Golf Bag with amazing quality to detail embroidery of your logo or simply a reflection of your personality.
A tantalising variety of exceptional quality Golf Bag designs to choose from with no minimum order quantity required.
It is a particularly satisfying experience to be a part of the process in making a Golf Bag as individual as yourself.
Not sure exactly what you would like? No problem, let our experienced designers create something special for you.
Simple procedure: choose a bag model, email your preferred color options and logo/artwork for the embroidery or print, the design will be completed for your approval, and then the talented craftsmen will go about their work transforming creativity to reality.
My Custom Golf Bag - Trusted by hundreds of tour professionals, an amazing product for Corporate or Organisation promotion, Special Event promotion, or just show off to your golfing buddies.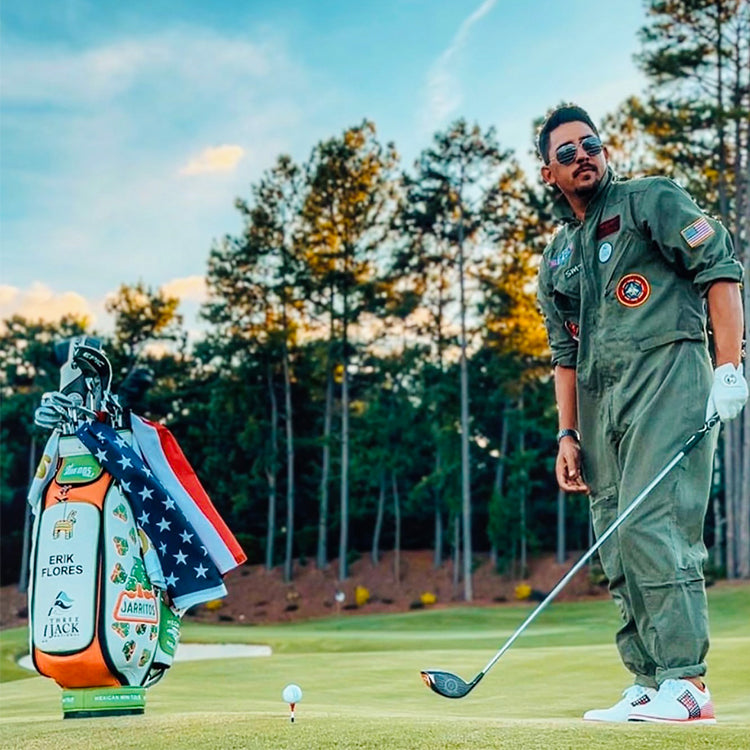 Custom, Personal, and Unique
Regardless of Competitive or Social Play, Golf remains a distinctly Personal challenge igniting a myriad of emotions along the way. A fully customized Golf Bag and accessories offer the opportunity to mirror these passions displayed through this personal journey. As per yourself, each exquisitely handcrafted Bag or Accessory is created with unique DNA to enhance the pleasure and satisfaction of the Game whilst simultaneously sharing your story.
For Professional, Corporate or Personal use, the options of spectacular color combinations, intriguing material texture, premium quality embroidery or print remain the same for each item desired.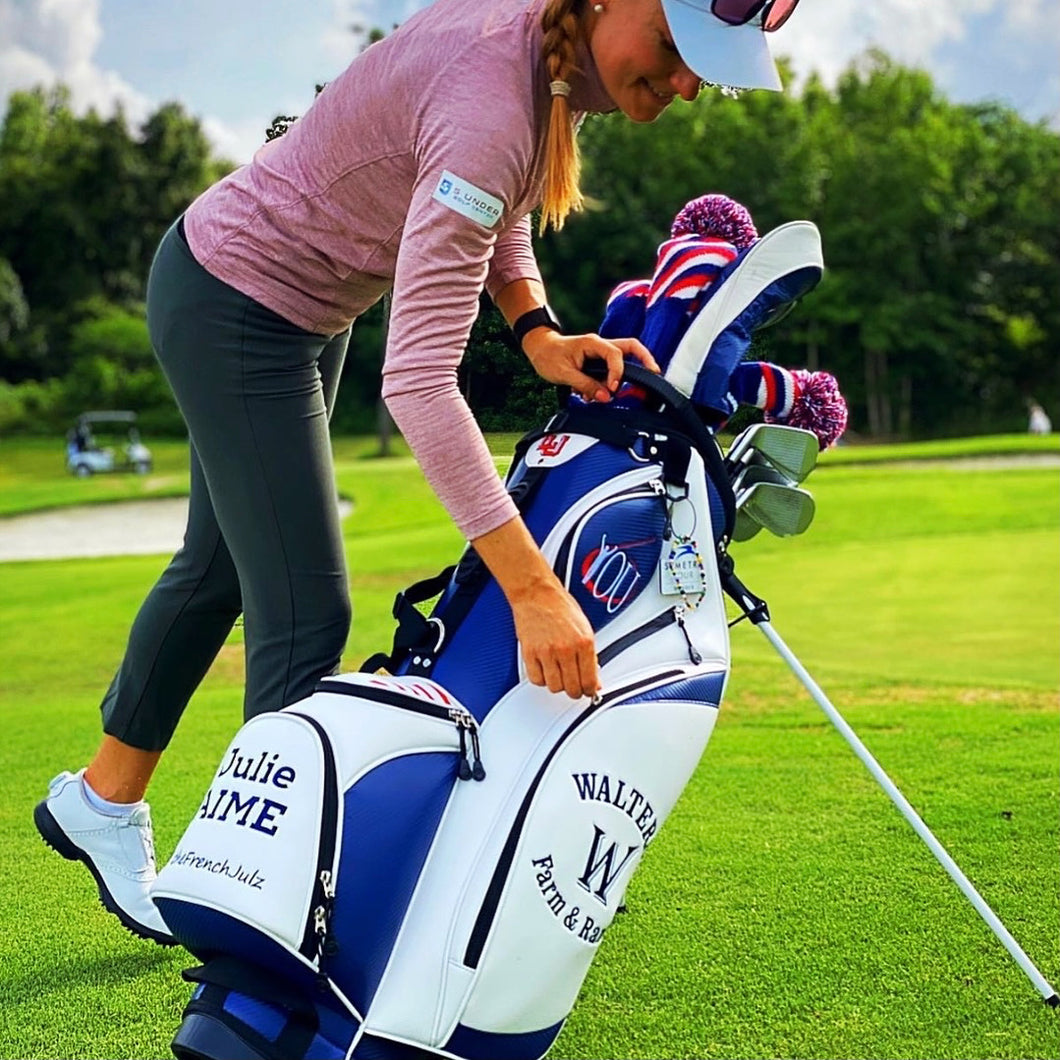 Quality, Style, and Purpose
Spectacular appearance is certainly a desirable attribute of your Golf Gear, however durability and functionality also are paramount requirements. Each Tour Bag, Cart Bag, Stand Bag or Accessory's intelligent design is meticulously handcrafted utilizing premium quality materials ensuring the desired purpose is fulfilled, time and time again.

Your golf gear is carefully selected to inspire confidence, and over time, attain that desired feeling of comfortable familiarity. Purposeful design style and features combined with unparalleled craftmanship ensure the pleasure of use is maintained round after round.